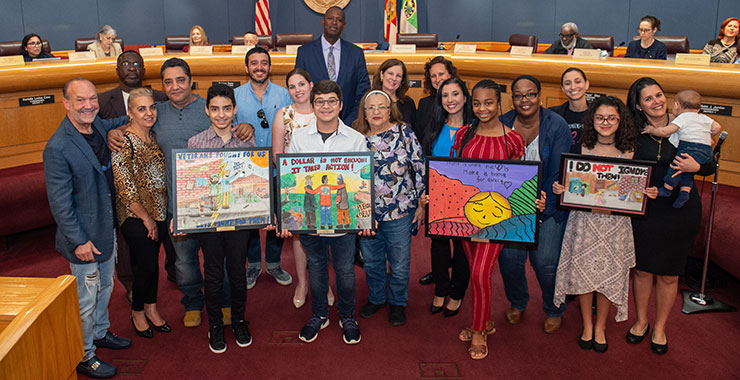 Community participation at Homeless Trust Board meetings is welcome and encouraged. Meetings are posted on the Homeless Trust Calendar.

Watch Meetings Online
You can watch government meetings on webcasting or live on Miami-Dade TV through YouTube, Comcast channel 76 and AT&T U-verse channel 99.
Archive video of recent meetings is also available.

Request Meeting Agendas
Email: homelesstrustmtg@miamidade.gov
Call: 305-375-1490, ext. 4035

Join in Person
Stephen P. Clark Government Center
111 NW 1st Street, 2nd Floor, County Commission Chambers
Miami, FL 33128