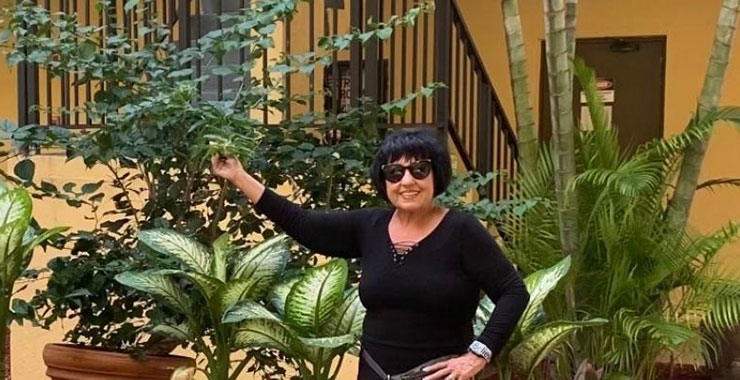 "No one rests until everyone has a home." – Ron Book, Chair of the Trust
The Homeless Trust offers a team of housing professionals ready to connect landlords with pre-screened tenants eager to once again have a place to call home. Our landlord network supports owners and property managers to keep properties full and rents paid using our tenant pool made up of formerly unhoused people who are motivated to succeed.
List your property with us and find not just a tenant but a team of professionals committed to providing excellent service and successful landlord-tenant relationships.
Our Team of Providers are well-established housing specialists with years of commitment to providing temporary shelter, case management, career training, employment, and financial education.
We offer:
Guaranteed Rent
Ongoing Case Management
Regular inspections to protect your real estate investment and identify potential property concerns early
Special Incentives
Security Deposit Support

"More than 90% of housing placements are successful!"
High-Touch Support for the Landlord. Landlords are provided a direct contact to call if an issue arises that they don't know how to deal with. Our team will return your call within 24 hours and provide the support needed to manage any situation.
Hands-On Support for the Renter. We understand your lease expectations (i.e. pay rent on time, maintain the unit in good condition; be a good neighbor; and not cause disturbances). Our housing and case management experts ensure that participants are keeping up with these obligations and getting the support they need. Regular follow-up with participants allows us to identify and resolve issues early on to avoid grounds for eviction.
Guaranteed Rent Payments. We offer consistent, reliable rent payments. The Homeless Trust guarantees to pay its portion of the tenant rent and we ensure that our participants make timely payment of their share of the rent.
Security Deposit Support. Our team helps individuals get back up and on their feet. We have found that many low-income participants can afford the monthly rent, but have difficulty saving enough money for their security deposit, so we step in to make sure you receive a security deposit through the housing program assisting the participant.
Prepared Renters. Our team is made up of housing navigators/housing specialists who provide tenant readiness training to participants which covers tenancy obligations, household budgeting, housekeeping, maintaining the unit's condition and other useful topics.
Eviction Prevention Assistance. In case the tenant falls behind on their rent obligation to you we step in to help.
Minimized Advertising Costs. Working with our program gives you access to a pool of ready-to-rent tenants. Utilize our online listing tool when you have a vacant unit and we will match you up with a participant that is looking for housing.
Feeling good about helping others. Sure, you do this because you expect a check – you are in business after all. We'll make sure you get paid, but don't be surprised to find that you enjoy the experience of giving people a chance to change the direction of their lives forever.
We work with you to develop screening criteria that are important to you while reducing barriers that might hamper our households from residing in your property.
Based on the screening criteria for your property, we will match a housing-ready household to your available unit.
Our Continuum of Care housing navigators assist you and the household during your application, lease-up and move-in process. Navigators work directly with the program staff responsible for initiating rent payments and a security deposit if the household cannot cover their own. Navigators even accompany our households to visit the property and meet you or your property manager face-to-face.
After the tenant moves in, a Continuum of Care housing provider works with your tenant to ensure that the household meets your expectations: (a) pay their rent on time; (b) take care of the unit and (c) be a good neighbor to your other tenants.
The provider, as part of their housing support role, is available to landlords. The provider can identify or be alerted to a problem that the tenant must resolve to be that good tenant you want. Landlords are encouraged to call the assigned housing provider directly if there are any tenant or rent subsidy issues that they are unable to sufficiently address directly with the tenant.
The Homeless Trust provides landlords with conflict resolution assistance to work through immediate and urgent issues if needed.
To get started, call Paul Imbrone, Director, Landlord Recruitment and Housing Procurement, at 305-546-8803 or email paul.rentconnect@miamidade.gov.